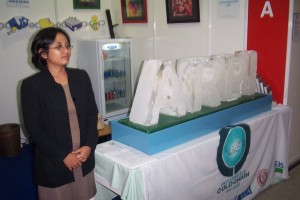 ARPI aktif melakukan kegiatan ekspo dan konferensi. Sejak tahun 2014, ekspo dan konferensi rutin dilakukan minimal dua kali setiap tahunnya. International Indonesia Seafood & Meat Expo and Conference adalah kegiatan tingkat internasional atas prakarsa ARPI.
Selain itu, ARPI juga melakukan aktivitas pelatihan praktis untuk penguasaan operasional mesin-mesin pendingin, baik untuk refrigerated transportation juga untuk logistik berpendingin.
ARPI mempunyai link relationship yang kuat dengan Kementerian RI terkait, seperti Kementerian Kelautan dan Perikanan, Kementerian Pertanian dan Kementerian Perindustrian.
International Event telah dirambah, dengan menjadi keynote speaker di dua negara, yaitu Bangkok Thailand untuk Asian cold Chain Expo and Conference dan Singapura untuk World Cold Chain Summit di paruh kedua tahun 2015.